This is why we do what we do
Learn how people across industries have been impacted
Thanks for taking out time for creating an excellent session on "High Impact Virtual Presentations" for our group of Area Managers. Your dynamic and impactful session was highly appreciated by our management as well as the participants. The way you engaged the audience from start to end and answered their questions, is praise worthy. I am sure they will be able to scale their virtual presentations to new heights with the profound insights you have shared. To my Opinion, This program is relevant & must for every professional to thrive in the digital era.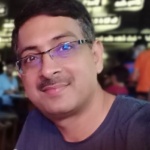 Preeti Subberwal has conducted these trainings for our teams – Emotional Intelligence, Customer Service Excellence
We found her feedback very encouraging and was rated 9/10 by our employees.
We found her optimistic, sincere and focused while imparting trainings. We also appreciate her methodology to make her trainings more effective.
We would certainly like to recommend Preeti for her trainings.
Preeti Subberwal is a highly competent and confident trainer and coach. She has been delivering training programs for scientists and technical officers from labs across the country for almost seven years now at CSIR-HRDC. With her diverse knowledge and experience on Holistic Wellness, Emotional Intelligence, Presentation and Public speaking skills and Managerial competencies, she has always been regarded and valued by the participants. Her passion and commitment clearly shows up in her style of delivery. The women scientists have hugely appreciated her programs on work-life balance.
Preeti is another name for re-invention. She continually innovates her offerings & keeps her updated with the industry trends. Her subject knowledge & commitment to quality is commendable. A great person to work with, She holds several years of experience in delivering training programs for corporates as well as SMEs. At Tap-DC, she's our preferred faculty-on-panel for Leadership Development Programs. Preeti can be trusted to do justice with any engagement she signs up for.
Preeti helped me create a strong presence in the market, highlighting my strengths, expertise, and credibility in a way that created an impact on my website and social media profiles. She made me use key words to articulate powerfully to my prospective clients.
I was really impressed with her knowledge and experience, and moreover, her commitment to going out of her way to help me create a difference. I will highly recommend Preeti to anyone wanting to create a strong profile presence in their market.
I have known Preeti for more than 20 years now, first as a colleague, and later as a successful trainer, author, speaker. Actually the right term for her would be 'transformation artist', who not just successfully transforms others' lives, but her own transformation from a corporate leader to a super successful woman entrepreneur is highly motivational. With her infectious positive, empathetic energy, she has impacted so many lives. Her in-depth knowledge, and high energy, engaging sessions make her a cut above the rest!
I have had the fortune of knowing Preeti since 2007. I greatly admire her energy, initiative and innovation using which she has continually transformed herself and built a incredible professional career in the last 15 years. Just recently I was fortunate to attend Preeti's session on "Human engineering through Meta awareness", a subject she has passionately studied for a number of years. It definitely benefited me and opened my eyes and curiosity towards a completely different side of human awareness. My best wishes to Preeti on her way to achieving greater success and spreading the knowledge!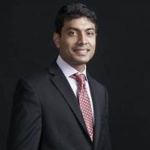 Preeti is a sought after coach and trainer who has established herself as an expert in her domain through selfless service and candid contribution. Her extensive experience in trainings is evident in her delivery style. She is very bright and talented in this domain. Her empathetic nature makes her understand and connect with each and every participant deeply and impart more effective trainings. I really admire Preeti for her genuineness and exceptional competencies!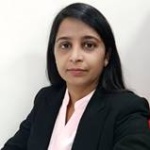 Preeti Subberwal is a high potential trainer and influencer. She has delivered some brilliant presentations on Holistic Wellness and Virtual Presentation Skills for some forums that I am spearheading including FMA, FIA and others. The thoroughness in her preparation and passion in her delivery is really commendable. I would certainly recommend her for training and coaching services to organisations, professional bodies and individuals.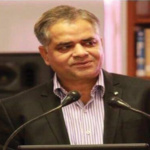 I have been associated with Preeti for more than a year now. She has given trainings and coaching in our company. We have received very good feedback for her training. She connects to the people very fast. They have benefitted a lot from her coaching. The changes that people have undergone were amazing.
I knew Preeti as a professional colleague at Comviva and was impressed when she decided to take her career in the direction of training and development. As a trainer, she worked with employees across the board to help them develop their self-awareness and their ability to improve their performance, largely with NLP techniques. Her sessions were fun, informative and empowering.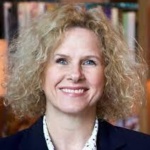 Preeti is a great trainer, coach, energy healer. I know her from years now , since i met first i felt a strong connect with her , her energy is so contagious . While my 2nd pregnancy and post delivery post partum depression she helped me navigate it though we were miles apart. I strongly recommend her for personal coaching, healing , training's and all the services she offer under her umbrella .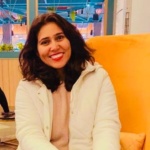 I attended 2 sessions by Preeti, and was enchanted by the energy she demonstrated all the time! The content too was very relevant, and she was able to relate the same with everyone's day-to-day experiences as well. Well done!
I had the pleasure of attending Preeti's sessions on Executive Presence. She is a powerhouse of unique talents and abundant energy. She presents a complex topic in such a simplified manner that you have clear take aways and new possibilities for actions.
I have not just gained a new and empowering perspective about presence but also got insights about enhancing my executive presence with ease and confidence.
For all your executive presence needs, don't think twice before approaching Preeti, she will provide you the best possible support!
I was quite impressed the way Preeti conducted a session on "Executive Presence for Strategic Influence" in HR India Forum. No bluff or bluster, Preeti presents a very holistic and inside-out approach to presence. She conveys credibility with her compelling presence and practice what she preaches.
If you want to stand out from the crowd and leverage your passion and purpose to create a successful career or and life, you must reach out to Preeti. And I would highly recommend her Executive Presence coaching and training services to anyone looking to increase their influence & impact.
Knowledgeable, considerate and a bundle of energy. Preeti is able to put people at ease and draw them out to engage successfully. She is a successful story teller and a keen listener- both qualities necessary to make a coach successful. Her understanding of NLP concepts is so thorough that one can learn in every interaction. Very glad to know you, partner with you and learn from you!
I know Preeti since 2005(Bharti Telesoft). Looking at her journey, she played many roles in 2 decades and in every role, she excelled and delivered value to their customers and partners with 100% commitment. She is truly amazing at her profession whatever she wants to do. She is very good with her clients and colleagues and gets things done. I highly recommend Preeti Subberwal as a Leader, Mentor, Trainer, Coach etc and would love to work with her again in near future.
Preeti Subberwal conducted an impactful training program on Communication and Interpersonal skills for our people. She engages the participants fully with her passionate delivery style and we have got great feedback about her program. How she integrates knowledge from various behavioural sciences and leadership and coaching models, is worth appreciating. Preeti's webinars on Virtual Presentation Skills and Holistic Wellness have also been attended by our employees and they found them quite useful with powerful take aways. I can vouch on her training competencies and will recommend her to other organizations.
Preeti is a powerhouse of positivity and passion for wellness of her clients. Extremely dedicated to make a real difference in transforming people's lives and will go to any length to accomplish the desired results. She is also a superb human being. Will endorse Preeti to anyone looking for bringing significant positive change in their life!!!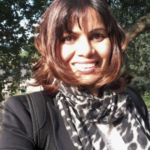 I have rarely met with professionals who have the vision to transform the world with their work. Preeti is one such Coach and a Trainer who leaves a lasting impact on her audience every single time. I have attended a few sessions where I witnessed the impact of her work on top CXOs. We all appreciated the deep thought and expertise that she brings in her sessions. She is a brilliant and gifted professional who really understands how to get the best out of people. I strongly recommend Preeti as an impactful Trainer and Coach for Senior Executives and Management.
Ms. Preeti Subberwal is mind blowing. She can transform you to a positive human being through her expertise in the presence of mind program
Preeti is very client focused and an impactful Coach. The clarity with which she approaches the subject is amazing. It shows the amount of research and thoughts she puts in to make a life transforming program. She has helped me to completely change my mindset and has put me on the path of living life fully. Truly a genuine person and enlightened one!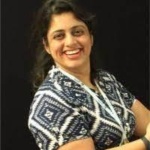 One of the finest lady leader, excellent trainer and facilitator!
Preeti is an amazing coach. She is very enthusiastic and energetic. I attended her session on Executive Presence. It was a fantastic session with great insights. I loved the session and had lots of take away. Thankyou for inviting me for the session. Looking forward for more such sessions from you.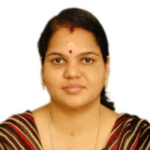 Preeti Subberwal comes with a proven track record of training and coaching teams. Our team experienced thorough growth in leadership, communication and presentation skills inspite of a short period of coaching under her. Can vouch on Preeti's services since both the quality and dedication is remarkable.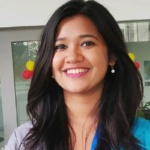 I had an opportunity to attend a few training programs by Preeti and the wonderful learning experience still stays with me. She's is an amazing trainer who imparts learnings in an interesting and engaging manner. Her programs are super interactive and a kind of an eye opener and you have clear take aways to implement in your personal and professional life. She earns my highest recommendation as a very skillful trainer and a genuine person to interact with.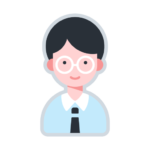 The expertise and guidance, Preeti has always shown in her programs have been amazing. All her programs are quite interactive and participative. Any organization would be lucky to have Preeti as a trainer on their board!
Very few see the greater purpose of being the cause of Human Revolution and Preeti's trainings and workshops truly reflect them. I have had the opportunity to develop awareness and create a compass of the journey of my life through her supportive trainings and each day seems to be an opportunity to work towards creating a better self. Thank you for being the cause and am sure your work will continue to make difference to many people across the globe.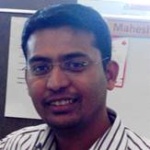 Preeti has conducted multiple sessions for our students at BVMIR on various topics like communication and presentation skills, interviewing skills, and many more. Her well-researched content, powerful delivery and effective engagement is worth appreciating. Preeti provides a wealth of information and knowledge and in a way that is easy to learn and apply. Her pragmatic and down to earth approach to leadership and personal development is refreshing and empowering. Her unique and thought provoking style will inspire you become a better leader in every area of your life. Please consider Preeti's programs if you want to take your leadership and soft skills to the next level
I happened to be a part of Preeti's program on Emotional intelligence and motivation. She provided some golden nuggets on how to manage emotions and practical tips to supercharge your motivation and lead yourself and others with impact. Her style is very engaging and uplifting at all times. The participants gave her fantastic feedback. I wish Preeti all success in her entire life and career.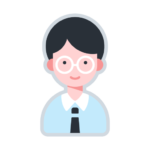 We had organized Preeti's program on presentation skills for our prestigious clients. We got amazing feedback from the participants, and her program was a huge success.I would highly recommend Preeti's services for any professional who wants to give a powerful and persuasive presentation with ease and confidence, or wants a boost in his/her communication skills.
Being good professionally is always good, but being humble, polite and down to earth are traits of a great personality. She is great in her acumen yet so polite, which makes her an all-round person. Forget about her one-to-one training. That will surely move you up, but if you are around her and are a keen observer, you can easily learn from her how to hone your listening skills, be clear and concise while communicating, how to raise your awareness and practice empathy.
Preeti Subberwal has provided her training and coaching services to our company for a few years. Her programs are super engaging and various exercises are designed to create sustainable change with flashes of insight, and most of all fun! Her dedication and commitment for every intervention is worth appreciating. She puts her best foot forward in cultivating a work-wellness balance culture.She's quite approachable and a great person to interact with. I have also been benefited by her training and coaching and training personally and would highly recommend her for her offerings.
Words cannot explain a diverse personality like Preeti. She is not just a motivational speaker, an internationally acclaimed author, wellness specialist but also a great friend, a great mother, wife and daughter. The most distinguishing factor that separates her from the crowd is the PASSION with which she drives anything and everything. She knows exactly what she is doing and why she is doing this. The other feature of her is Authenticity. She is a natural and she does everything effortlessly. I know she prepares hard before all her sessions but she is so confident and knowledgeable about her topics that it all seems so natural. The way she connects with her listeners is a skill that is missing these days. I sincerely wish her all the best in all her endeavors.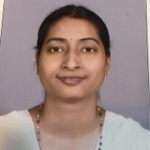 Unique personality, radiates with confidence and charm. Preeti is really top motivational speaker, an inspirational author, an expert Corporate Trainer and her name is brand in itself. What I have experienced in her session that she really awakens a Winner in you. She is a firebrand lady with lot of passion in her training deliveries. She always Rocks!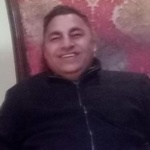 Preeti has been instrumental in changing my vision towards life. Her insights have really made me differentiate between the actual happenings in our lives and what we create by interpreting based on our experience. She has empowered me to "respond" and not to "react" to situations. I truly recommend her to people willing to work on their transformation.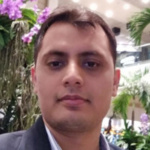 As a part of FMA, I hosted a few webinars of Preeti Subberwal. She presents an exceptional approach to self-awareness, holistic wellness and leadership development. Preeti's presentation is fast paced, informative, inspiring, actionable and powerful. Her sessions help create the perfect balance between learning and taking action thus filling the knowing-doing gap. Preeti is must-have coach for anyone who wants to increase their influence and impact and live a holistic life.